Objective
How to hide an individual photo on the property website
Procedure
Login to your account
Navigate to the 'Listings' tab
Search for the property address in the search bar
Click the listing to view that particular address
Scroll down to the "Images" section

Click the arrow dropdown to expand the images section

Uncheck the box next to 'display in gallery'

This will 'hide' the individual photo on the property website

Click "Save"

Don't forget this step! Most issues arise from the info being updated but then not saved.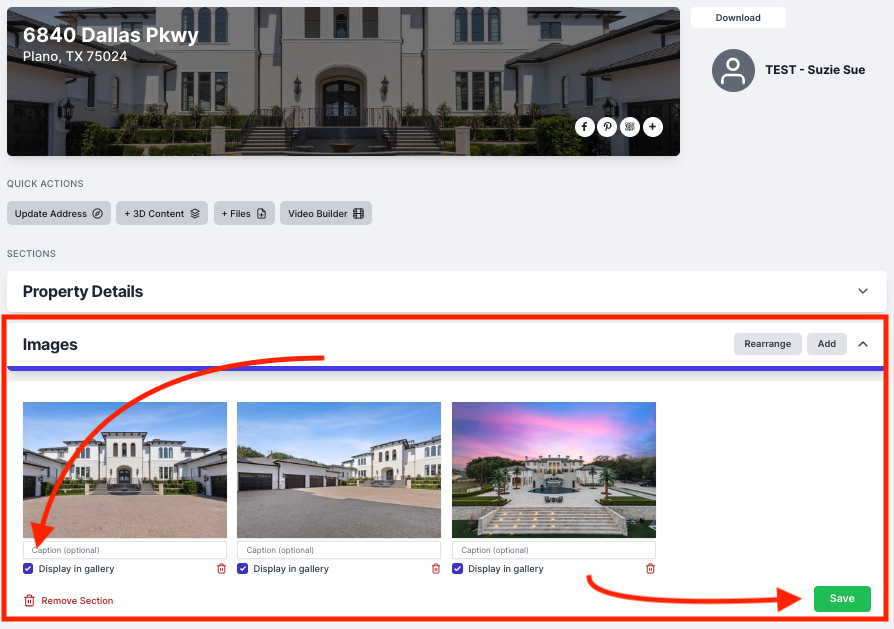 Note: This details how to hide an individual photo, for info on how to hide an entire section click here. For info on reordering the photos click here.