Question
Is Matterport added to Realtor.com?
Answer
Each and every Matterport 3D tour that we create will automatically appear on Realtor.com. Once the listing is live on MLS, Realtor.com will pull that information from MLS and Realtor.com will see that there is a 3D tour for the same address. It will then add it to the listing.
On Realtor.com's mobile app, a "View 3D Tour" button will appear like the example below: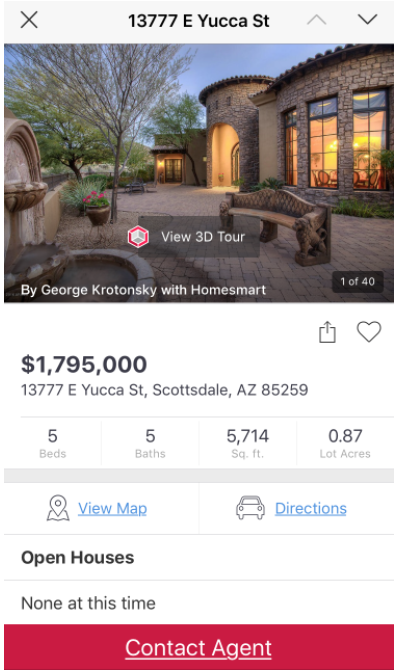 On Realtor.com's regular website, it will appear with a "3D View" icon in the header image like the example below: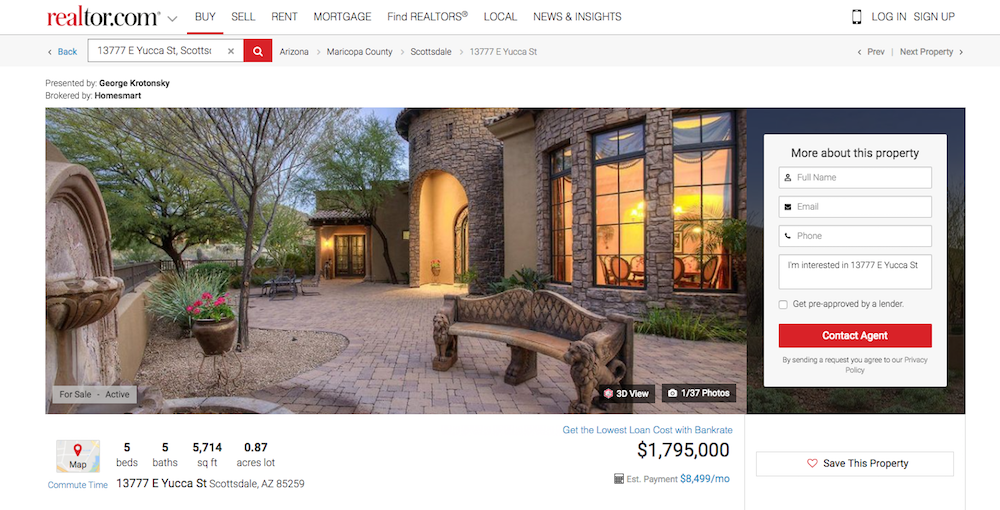 If the Matterport 3D tour is not appearing on your listing, reach out to us and let us know so that we can look into it further.