Question
How do I save or update a payment method to my account?
Answer
When paying for your order at checkout, you will be able to save your credit card info to your account by selecting 'save card for future payments'.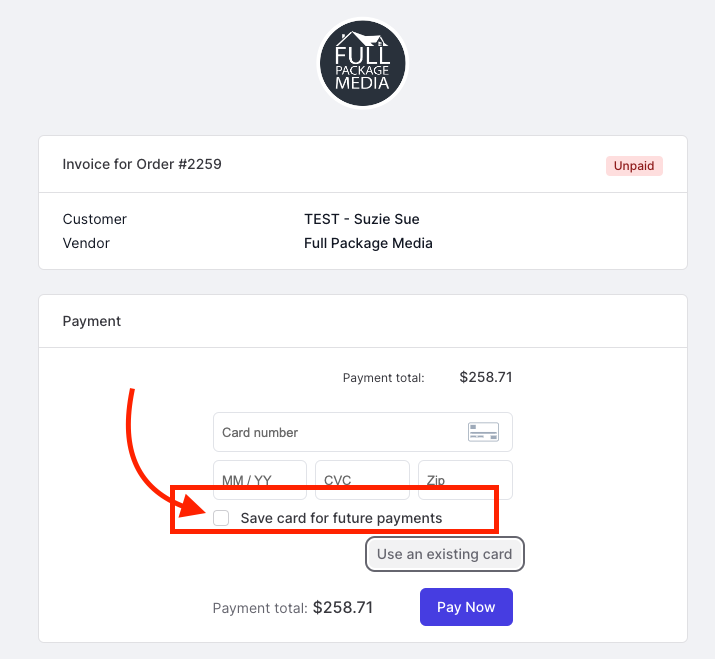 Alternatively, if you are not ready to pay yet, you still are able to save a credit card to the account for future use.
Simply navigate to the 'payment cards' section on the left hand side of your dashboard.
Select 'add new card' and follow the steps to save the card to your account.
You can always give us a call to pay by phone or save the card to your account by phone.
Note: FPM will not have access to your complete credit card details once the card has been saved to your account, only the last four digits will appear for our representatives.